Love Or Lust
We all have been in this dilemma at least once in our lifetime. If you're wondering that you're the only person who had stumbled upon this feeling, then don't worry, let me tell you, you're not alone in this. It is not easy to differentiate between love and lust because the dopamine produced in your brain in both the situations makes you happy and makes you want to be with that person very badly.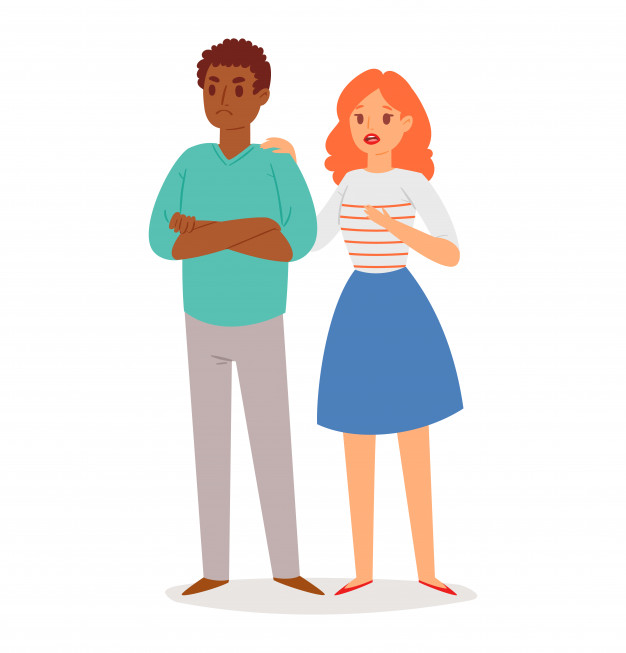 But, deep down, you must be juggling between the feelings because you are not sure about what it actually is, you have no clarity whatsoever and you end up either ending things or taking things forward with that person. This wasn't the case back in the days. Love, the pure kind, was common back then. But now, times have changed, things have changed and of course people have changed and everything is more complex and complicated, just like almost everyone's love lives today.
The common question that arises in everybody's minds would be, "how do I differentiate between love and lust?", "what is love?", "what is lust?"… the list is never ending because, duh! don't we humans love interrogation? Well, fortunately or unfortunately, there are no defined answers to these questions. Who are we kidding? Our lives would've been much easier if we would've known the answers to these questions. But, there are smart ways to analyse the situation and reach in terms with a fair enough conclusion.
Let's try to analyse love first!
It is something which is not quantifiable because its unconditional. The feeling of love is surreal. You know that the person you love is going to be there through thick and thin. You are always there to lift them up during difficult times. I would not say that physical attraction is secondary, because I think it is a very personal opinion and varies from person to person but the physicality is secondary in love because you fall for the person for who he/she is. You embrace the imperfections of your partner while in love and you become completely yourself around your special one. Getting someone to like your true self is love and that doesn't happen every other day. It is a very, very rare phenomenon. When something like that happens to you, hold on to it for a bit, stick around, take time and you can see yourself falling for it. And that's when you give in and actually fall for it.
Coming to lust, it is a very tricky area which needs to be lit up for the ones in dilemma. Firstly, lust is not unconditional. One wouldn't go out of their ways to make things happen if its lust. The primary focus would be on sexual pleasure and physical attraction. This is simply called infatuation. It is definitely not wrong to feel infatuated to someone (I'm sure, all of us have been there), but it is really very important to not fall into the pit thinking that it is "love". I'm going to give you guys a hack and trust me, it really works (because it has-to me, my friends). There is a simple way to make sure if it is just infatuation or love. All you have to do is wait for three months and see how the relationship with that person takes off. If you still feel quite strong about him/her, then you should just go ahead with that person. Else, you shall save yourself from being hurt because its pure infatuation!
Lust stories are quite common today. It is more like, the youngsters don't really look forward to full commitment. That's completely okay as long as both involved in a relationship are cool and one doesn't get hurt. If you do not believe in the concept of one man or one woman for the rest of your life, being lustful and lustrous is all hunky-dory. If not, then be very careful when you start off things itself.
People are scared of falling in love because of mainly trust issues. I mean, come on! How long will you hold back yourself from falling in love? 
You need to seize every opportunity that comes your way. Nobody can tell you how it feels to be in love, it is something which one needs to experience on their own. There are stories when people fall out of love too. That kind of situation arises not because it wasn't love, but maybe because of change in circumstances, interruption of family, personal goals, etc. The saying, "You fall in love only once" is a myth!! Please don't fall prey for it because if something is written in your destiny, love can bloom again, no matter what.
It is okay to find a partner via a dating app or a wedding or through a blind date. The most important thing is to go ahead and meet that person, and know that person inside out and respect them for what they are. If you truly love a person, you would never want to change a thing about them, instead you would embrace them because that might be the very reason why you fell for that person in the first place.
Love is a powerful word and definitely a strong feeling. Don't ever tamper with the feelings of another person because as we all know, karma can hit you real hard later.